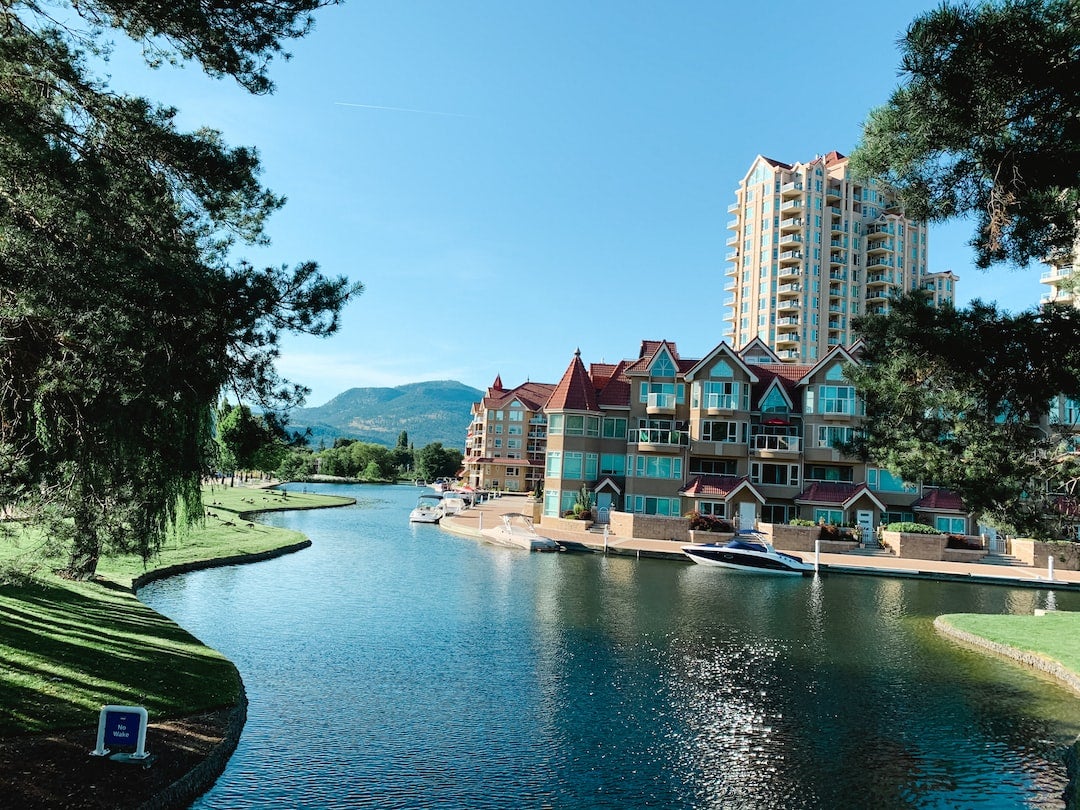 Do you know what it takes to manage an investment property? There is a 
shortage of property managers
in British Columbia, so knowing how to manage your property is crucial. 
Investing in real estate can be fulfilling and profitable, especially in British Columbia. However, managing investment properties efficiently requires a lot of knowledge and skills. We know how hard it is to get started renting and managing property. We want you to be successful, so we've put this guide together. Below, we've listed ten investment property management tips that you'll find useful as you set off on your investment journey. 
1. Understand The Law
Before you put your property on the market to be rented, you must understand the local law. This is a crucial aspect and is commonly forgotten about. However, if you don't spend time familiarizing yourself with the regulations, you could face fines. Worst-case scenario, your tenant sues you and you have a long and costly legal battle.  This will drain your profits and make managing your properties much harder. There are lots of resources that you can take advantage of so you are prepared before your tenants move in. The more you know about local laws and regulations, the better prepared you'll be when you're getting your property move-in ready. You'll also know what you can and can't do when you're screening tenants. After you've leased your property, you'll need to continue doing your research. Laws can change quickly, and if you aren't aware, there could be issues. If you have questions or don't understand a specific regulation, be sure to ask a professional. If you know other landlords in the area, check with them. There are a lot of online forums that you can utilize to get your questions answered as well. 
2. Set Up a Tenant Screening Process
Finding the right tenants is crucial. The wrong renters can cause a lot of hardship and stress for you. Having an 
extensive screening process
 will reduce the risk of late payments. A good tenant will be reliable and pay on time.This will provide you with a steady income stream. That then leads to better financial planning and stability. Running a background check is easy and necessary, but it's not the only step you need to take. You should also check their rental history and credit reports. You may also want to ask for employment records and references. Gathering this information takes time, and you may be tempted to cut out a few steps. However, doing so will only increase your chances of having a less-than-ideal renter. While the process is time-consuming, it will be worth the peace of mind. 
3. Offer Competitive Rental Rates
Another investment property management tip 
that landlords need
 to know is regarding rental rates. You may have a number in your head, but you'll need to be competitive. Being strategic about your prices will allow you to attract quality tenants and ensure a steady income. If your prices are too high, your property will sit vacant and it will be much harder to find a renter. At the same time, you don't want to price your property too low and miss out on profits. Before listing your property in British Colombia, consider your amenities. Location plays a huge role in determining rental rates.Is your unit close to local schools, public transportation, and parks? Do you offer your renters any luxury amenities such as a pool or a spa? The answers to these questions will help you set a reasonable rate. You'll also need to consider other real estate in the area. Look at properties that are similar to yours in size and location. You should also think about your operating expenses. Add up your property taxes, insurance, maintenance costs, and HOA fees. These expenses should be factored into 
the rental rate
. The current market trend is also important. You'll need to stay informed about the increasing or decreasing demand. In peak tourist season, you can raise your prices. In the off-season, you'll need to lower to rates. 
4. Communicate Effectively
Open and clear communication with your tenants will lead to successful investment property communication. You'll need to establish efficient communication channels with your renters. This will make it easier for you to respond quickly to inquiries and concerns. You'll want to regularly check in with tenants to build a healthy relationship. If you show your tenants that you care about their concerns, they will be more likely to resign and/or leave a good review. You want to be as approachable as possible. If your tenants aren't comfortable talking to you, you may not know there is an issue or problem until it's too late. There are countless benefits of having a good relationship with your tenants. Communication is the backbone, so be sure to prioritize it. 
5. Invest in Property Maintenance
While you may know how to keep your property in great shape, having a team to help you will prove to be invaluable. You'll need to have repairs addressed right away and correctly. Your renters will become frustrated if the same issues continue to arise because the repair or replacement wasn't done right the first time. To avoid lots of maintenance issues while someone is renting your property, consider setting up a schedule. This will help you stay organized and proactive. Between renters, try to schedule as many maintenance checks as possible. You may want someone to come and check your appliances to ensure they are running as efficiently as possible. 
6. Embrace Technology 
Technology can be hard to embrace at times. However, you must learn how to integrate it into your property management. You can leverage it to streamline property management tasks. Technology can make collection of rent easier. It can also make communication easier. Your renters will likely appreciate the use of technology as it will make things easier for them as well. Using the right technology will allow you to be more efficient.There are lots of programs and systems out there that you can use. It may take some time to find the right one for you and your guests, but it'll be worth it once you have it set up. 
7. Create Detailed Lease Agreements 
If you've never leased your property before, you may not know the importance of creating a detailed lease agreement. A well-crafted lease is essential for protecting you and your tenants. It should clearly outline your exceptions and rules. The tenants should know what their responsibilities are. You'll want to ensure all details are included. The rent amount and payments should be written in the lease. As well as pet policy and maintenance procedures. Your tenants should be able to refer back to the lease agreement anytime they have questions. 
8. Build a Financial Cushion 
To be efficient at 
property management in Port Moody
, you'll need to build a financial cushion. No matter how great the market is, unexpected events can occur at any time and change the course of your investment. You should create a reserve fund to cover unexpected expenses as well. This could include repairs or vaccines. Having a financial cushion will help you navigate challenges without hurting your investment too much. While you hope to never have to use your reserve, it's good to have it just in case. 
9. Stay Informed
Staying informed about market trends may not seem important, but it's key to running a successful investment portfolio. Current trends could affect your decisions about your property and rental prices.Checking property values and emerging neighborhoods to identify new investment opportunities will help you be successful. The more information you have, the easier it will be to adjust your strategy and increase your profits. 
10. Hire Rental Property Management Companies
One of the best things you can do as a property owner is invest in 
investment property management in BC
. Managing your property requires a lot of time. There is a lot of responsibility, and it can be overwhelming and stressful to do alone. Our next tip is to hire a team of professionals to help you. They will take over the day-to-day operations and you can focus on other things, such as growing your real estate portfolio. You won't have to stress about tenant communication, legal matters, or maintenance. Many owners aren't open to hiring an expert, because they don't want to give up their profits. However, the right team can help you increase your income. The benefits heavily outweigh the property management cost in Canada. 
Elevate Your Estates With Investment Property Management 
Professional management of investment properties ensures you, your tenants, and your property are taken care of. It reduces the risk of issues and miscommunications and increases your profits. By using the tips above, you'll be able to manage your investment property efficiently and keep your tenants happy. Investment property management is tough to do alone. Having a team of professionals who have around four decades of experience will prove to be beneficial. Our Axford Property Management experts are available here to answer all your questions. 
Send us a message
 today!