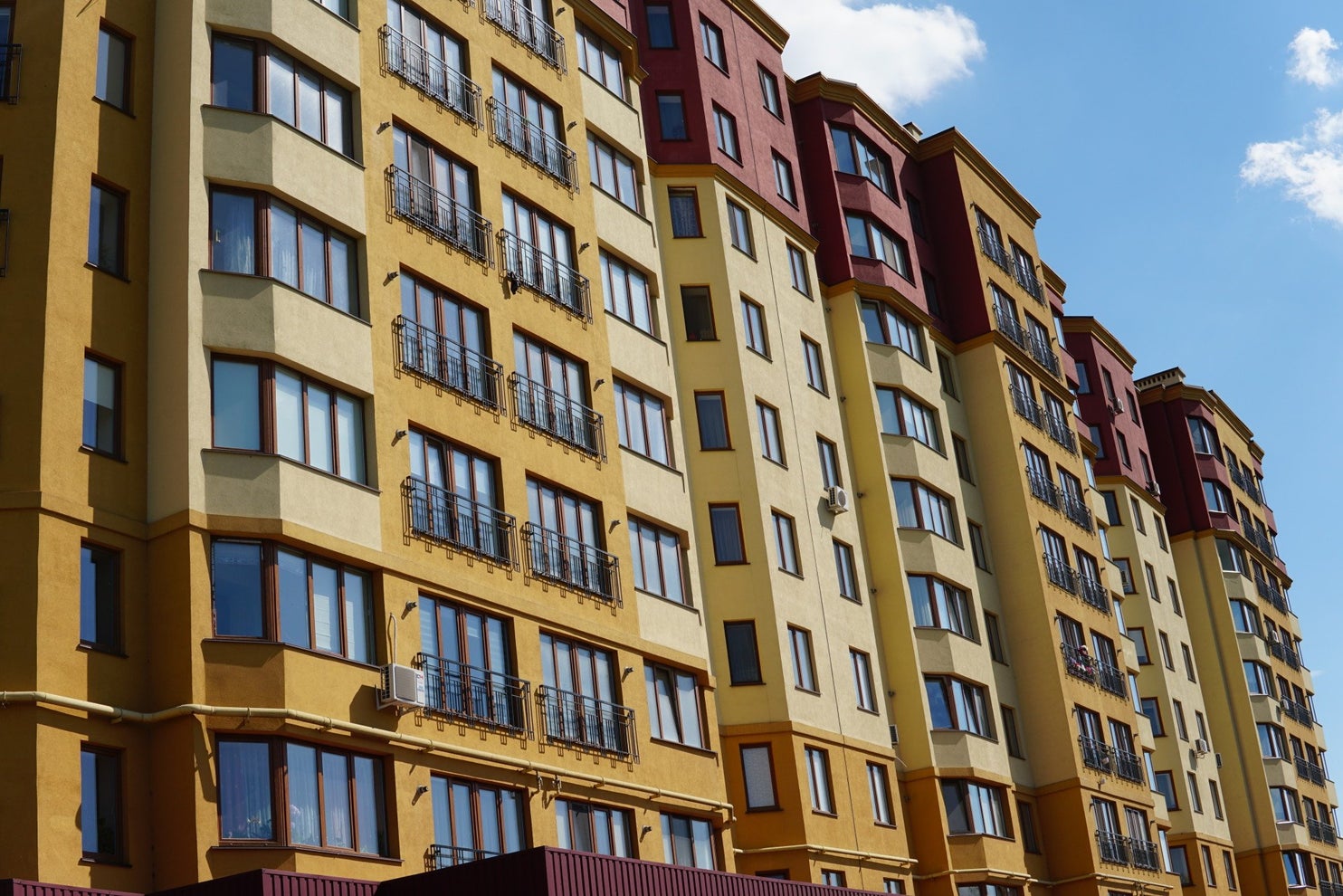 Are you struggling to attract reliable tenants to your properties? You're not alone. The rental vacancy rate in Canada is 1.4%.
As the rate continues to decline, you might find it more difficult to attract renters.
Without a strong apartment marketing strategy, you'll continue to struggle. Don't let other properties snag those renters first.
Instead, read on for the eight apartment advertising ideas you need to get more renters today!
1. Research Your Audience
Before applying the rest of these marketing ideas, take the time to research your target audience. Understanding your prospective tenants will help you appeal to their needs. Otherwise, your marketing materials might not resonate with their interests. 
About 50% of Millennials and Gen Zers will ignore communications from companies unless they're personalized for them. About 45% of all consumers won't spend time on branded content if it's not relevant to their interests.
In fact, 74% of consumers get annoyed when content doesn't match their interests. 
About 90% of marketers notice a lift in business results after personalizing marketing materials. Personalizing your campaigns can boost your ROI by eight times.
To personalize your marketing campaigns, gather audience and keyword research.
Segment your ideal renters into smaller buyer personas based on demographics and psychographics. Consider their:
Location
Age
Gender
Income
Education
Career
Pain points
Hobbies
Interests
Online behaviors
Buying behaviors
Determine what matters most to your renters. For example, they might care more about amenities and less about location. Perhaps your renters are prioritizing prices.
Some of your renters might seek affordability and stability. They might prefer a long-term lease at a fixed price. Mentioning a deal in your lease agreements could help you attract quality tenants.
Focusing on what matters most to your renters (over what's "nice" to have) can help you personalize communications. It can also help you stand apart from other listings.
Once you define each buyer persona, gather keyword research. Keyword research helps you understand the terms tenants use to find your listings online. You can use tools like Answer the Public, SEMRush, and Google Trends to build a list of target keywords.
2. Invest in SEO
Search engine optimization (SEO) will help your blog content, website, and listings rank higher on search engines like Google. Ranking at the top of a search engine results page (SERP) will help you generate website traffic and brand awareness. As more people visit your website, your rankings will further improve.
There are four types of SEO: on-page, off-page, local, and technical.
On-page SEO involves optimizing your website content using keyword research. You can create blog content based on the research you gathered. Since prospective renters are already searching with those keywords, you'll appear for more relevant searches. 
Off-page SEO involves generating backlinks on other websites. Start listing your apartment community on real estate websites. These websites will help you rank for more local searches. 
For local SEO, claim and optimize your Google Business listing. Your listing can help quality tenants find your property.
For your technical SEO strategy, upgrade the backend of your website. Make sure it's fast, mobile-optimized, secure, and user-friendly. 
3. Share Quality Photos 
Take high-quality photos of your listings or even hire a professional photographer. Quality photos will help your listings stand out online. If potential renters can't view photos of the listing, they might not schedule a tour.
Use these photos for your website, social media marketing strategy, and apartment advertising strategy.
Social media marketing can help you engage prospective tenants. It can also give them an idea of what it's like to live in your apartment complex.
Try sharing resident testimonials, running content, or hosting giveaways.
Use social media to improve your customer service. Answer questions promptly to show people you're available to help. 
4. Run PPC Ads
Pay-per-click (PPC) ads can appear on social media platforms or SERPs.
You can use Facebook Ads to create ads for Facebook and Instagram. These ads can appear in front of prospective tenants in your area. Use eye-catching images and strong call-to-action language within your ads.
Use the Google Ads platform to create ads for SERPs. You can create both text and display ads.
Create remarketing ads to appear in front of people who visited your website in the past. 
5. Manage Your Reputation
You won't get more renters if previous renters complained about your community.
Improve your online reputation by asking tenants to share their thoughts on your Google Business profile. Don't delete negative reviews. Instead, respond to them promptly.
Try to provide a solution to the problem the renter faced. They might decide to change their review. 
6. Create Referral Programs
Your existing renters can help you attract new renters. Start running a resident referral program. Ask renters to recommend your community to their friends or family members.
Determine what will entice residents to refer your community to others. 
For example, you can offer a rent concession, a gift card to Starbucks, or a gadget (like a Google Home speaker).
Use email marketing to market your referral program. 
7. Share Virtual Tours
Virtual tours provide potential renters with ease and convenience when they want to view your listings. Share updated, professionally taken photos and videos when creating your tours. 
Try incorporating video marketing into your apartment marketing strategy. You can show off listings, create Q&A-style interviews with leasing agents, or create testimonial videos. 
Take the time to create special experiences for your in-person tours. Make a strong first impression with potential renters to become unforgettable.
8. Hire Property Managers
Consider relying on property management services this year. A property manager can help you protect your investment. You can feel confident knowing a professional is taking care of your property.
An experienced property manager can also help you advertise on platforms like:
Facebook
Craigslist
LivRent
Zumper
Realtor.ca
If you're interested in finding quality tenants, they can also screen tenants. They'll complete background checks to help you avoid problematic individuals.
You can learn more about our services here.
Improve Your Apartment Marketing Strategy Today
An effective apartment marketing strategy can help you fill vacancies. Use these eight tips to get started. Otherwise, consider requesting property management services this year.
With help, you can get more renters and make the most of your investment.
Ready to get started? We'd love to hear from you!
Contact us today to discover how we can help.