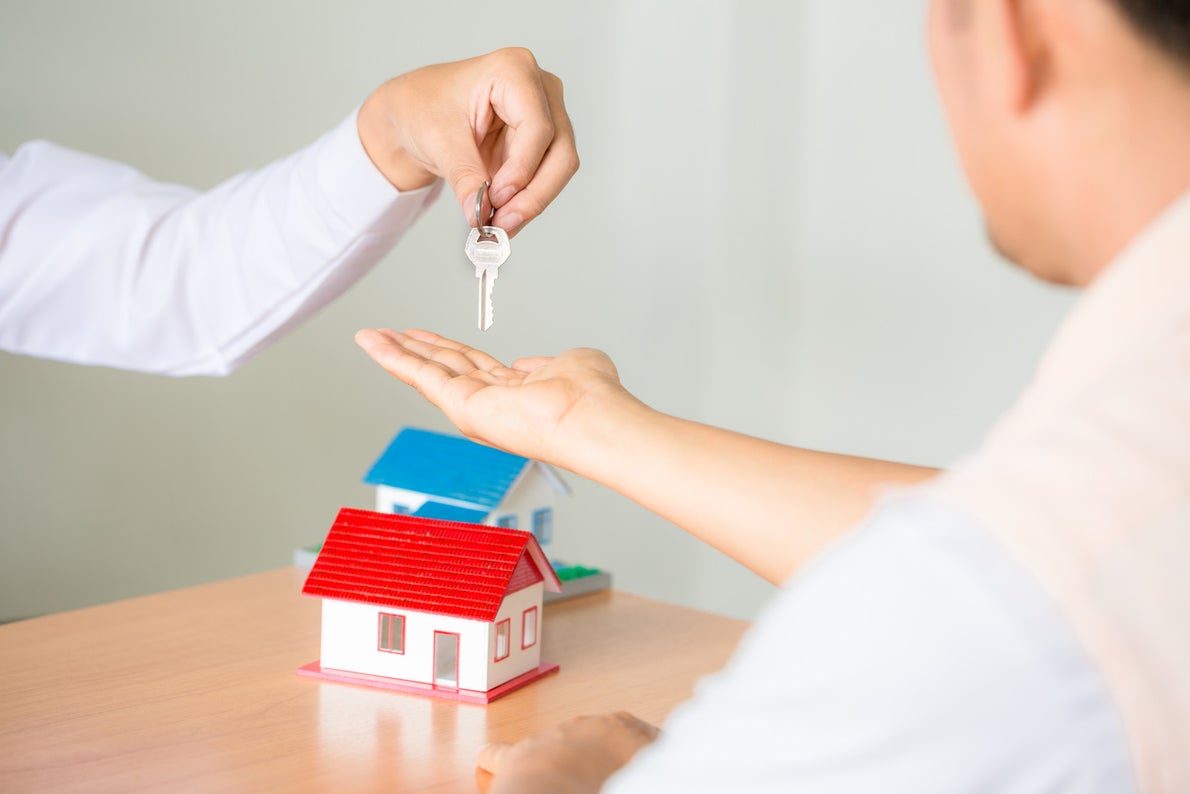 Well, you are not alone. In the United States, there are over 14 million individual investors in real estate.

If you want to be one of these investors but do not know how to operate a rental property, you may want to consider working with a property management company.

How do you know what the best property management companies are? What should you be looking for in one of these properties?

These are 10 of our best tips.

1. Ask About Experience
The first thing you should do is take a look at how much experience a property management company has.

How long have they worked in your area? How many years has the company existed? What kind of properties are they used to working with?

These are answers that you should look into before you agree to work with any of these companies. This will give you an idea of if they are qualified to handle managing your property and have been through the situations that they will likely have to handle with you.

2. Ask Around
Another thing that you can do before committing to a property management company is to ask people that you know in a similar situation what they did. This can be another family member or friend that owns real estate investment property. Or, it could just be an acquaintance you are in the same network as.

What this does is it allows you to talk honestly with people that you trust. You can get more vulnerable with these people and genuinely ask them who you think you should work with.

If you are connected to the right people, you should get someone that has had a positive experience with a property manager.

This is important because as humans, we tend to trust what our closest friends and family members say.
About 88% of consumers
trust a recommendation from someone they know over anything else.
What that means is that it does not matter how much marketing a company does. If someone gets a better recommendation from a friend or a family member, they are more likely to go that route.

See what your friends and family members have to say about this.

3. Read Online Reviews
If you have no luck asking people in your social circles about this subject, you do have another option. That option is to read online reviews of property management companies.

What that can do for you is give you an idea of what an investor's experience was like with this company in the past. Usually, there is a star rating system for these companies from one to five stars.

If you see a company that is just under five stars with a lot of written reviews, that is usually a good sign. However, if you see something that is way below the average rating with consistent complaints, it could be a sign that you need to stay away from that company.

4. See Some Photos
Something that you are going to want to work with your property manager on is how you market your property.

If you are looking for tenants to rent your apartments, you are likely going to have to post some photos of the property online. These photos are going to be of the outside of your apartment, the different types of rooms available, your amenities, the surrounding neighborhood, and more.

Quality photos can make a big difference when it comes to people going further with viewing your property. They need to feel like they can see themselves living in that apartment just from the pictures. That leads to a visit in-person.

Over 72%
of real estate agents believe that quality photos of the property helps win them listings.
What does that mean as a real estate investor? It means you need to see what photos property management companies use for their other properties. You can go from there if you like what you see.

5. Number of Properties
Another thing that you should ask is about is how many properties a property management company is currently in charge of. The number of properties they have can tell you a few things.

The first thing it can tell you is how much growth they have had. Two or three properties is progress but if a property management company has say a dozen or more properties under their belt, you can tell they have been at this for a while.

Another thing this can do for you is that if they have more properties under their belt, it is more likely they can save you money on certain expenses. We will get more into that below.

6. Maintenance Services
When you speak to a property management company, see what kind of connections they have to maintenance workers in their network.

Let's face it, when it comes to residence buildings, there are going to be maintenance issues that come up. What you need to do as an investor is make sure that you have reliable and dependable people that can fix damage on your property and do some upkeep.

This can be anything from fixing a leak in a pipe, checking the HVAC systems, replacing tiles on the roof, putting a fresh coat of paint on the building, and more.

7. Rent Prices
As a new real estate property investor, you may not know what you should be charging for rent for your apartments. Luckily, a property manager can help you out with this.

See what they tell you about this process. You can go as far as giving them your building's exact location, when it was built, plus the size of your apartment. Then, see what they say when it comes to how much you should be charging you for rent.

If you do not get a straight answer for the price, at least feel like they are giving you a logical formula for determining what rent should you charge. Raise this question with a property manager and see how they respond.

8. Screening Tenants
Another thing that may be a problem as an inexperienced property owner is properly screening what tenants you are going to have in your apartments. When you speak to a property manager, you need to discuss what process they go through to screen tenants out.

Do they ask for a background check? Do they run a credit check? Do they ask for bank statements or income statements?

These are the things that you need to ask about. It can give you a good idea of what kind of tenants you may face when working with a certain property manager.

9. Dealing With Bad Tenants
Of course, there are going to be some
bad tenants
that you run into at some point. When that happens, you have to have a process of dealing with these tenants.
Now, this is going to depend on what state you are located in because tenants have more rights in some states than others. However, what you can get from a property manager is the process they go through to deal with this.

A property manager may propose to you that they may write letters to tenants and explain the legal system they have to go through to deal with this. Then, you can see if they have a firm voice and strategy to enforce these policies.

10. Legal Compliance
Finally, you are going to want someone that has
legal knowledge on your side
. There are going to be certain laws and protocols that you have to keep up with.
This can be anything from building codes to rent control, pet policies, tenant rights, liability, and more. The point is that you are going to want someone on your side that can show you how much legal vulnerability you have if certain issues are not addressed.

Use the Best Property Management Companies
These are some tips on how to screen out the best property management companies. If you are a new investment property owner, you are likely still trying to get an idea of how much responsibility you have with this property.

Find a property management company that is recommended by a good friend or has great online reviews. Then, see what kind of help they can provide for rent issues, maintenance issues, and tenant issues.