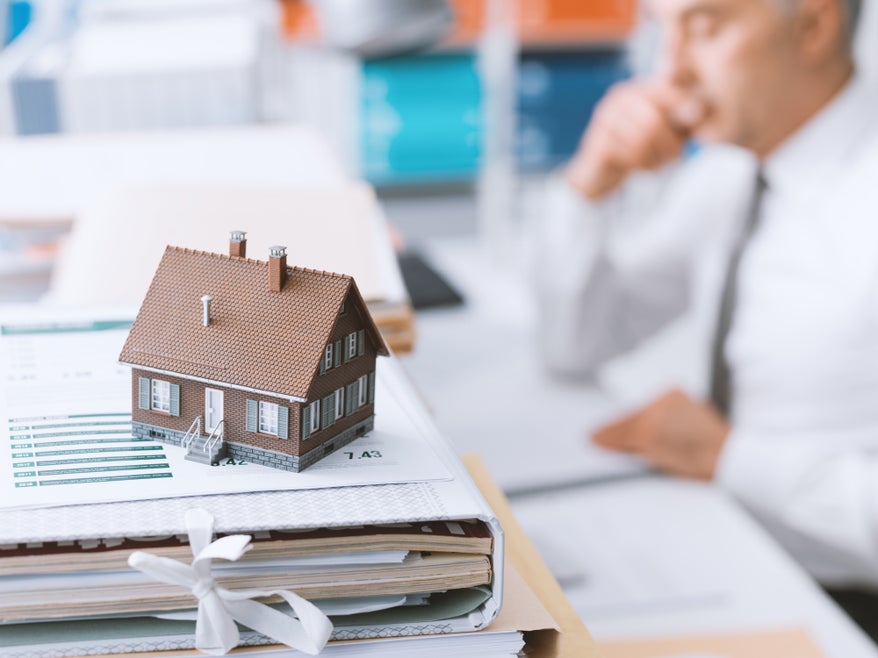 Studies show that
63% of rental property
owners use property management services to help them manage their buildings. You need a property manager if you're struggling to locate long-term clients or organize rent collection.
But, it can be expensive to hire a separate rental property management company, so you must be cautious about what service you hire.

Searching for good reviews is one way to ensure you have a trustworthy management team. It's also good to schedule consultation calls so you can ask about specific services and prices.

Read this article if you're considering working with property management companies and want to know if it's a worthwhile investment.

7 Reasons You Need a Rental Property Management Company
A
rental property management company
can boost tenant retention, so you don't have to keep searching for new applicants. This can be a long process that tasks up your spare time.
So, as a landlord, it's vital that you delegate tasks to third parties to maximize your time and save money.

1. Save on Repairs
Repairs are common in rental properties, which means you need to maintain a regular check-in schedule with your tenants. Otherwise, your properties will suffer damage, and it's harder to keep the value of the building.

But, to get the best repair service, you need to research and explore your options. A benefit of property management companies is they handle the repairs and have contacts for reliable contractors.

Their network of contractors allows you to get high-quality work and potentially receive discounts for your properties.

2. Find Great Clients
Tenant screening is an essential part of being a landlord, but some tenants provide false information, which can cause rent issues. For example, tenants could lie about their income and avoid paying rent.

Your property manager
can scan for red flags in applications and chase up facts about income. After you advertise a new property, you can be flooded with applications.
So, outsourcing this part of the job is great for finding good tenants quickly and efficiently.

3. Don't Fall Behind on Rent Collection
Rent collection needs to be on time and reliable, or landlords can miss out on essential income. But, if tenants miss a payment and you need to follow up on late fees, it's easy to forget to check-in.

This typically happens when landlords have several properties and lose track of the deadlines. If you need to evict tenants, you must follow regulations, or it can lead to further legal action.

Property managers have experience evicting people, so you can avoid negotiating rent and running into conflict with tenants.

4. Prevent Legal Problems
Eviction is one legal problem that tenants face when owning multiple buildings. Without the right experience and knowledge, you can make a situation worse if a tenant has concerns.

To avoid paying high legal fees, working with a property manager is important. They can help you with evictions as well as other legal problems, such as:

The agreement is not clear
Failure to fix repairs quickly
Whether you're facing these issues or want to protect yourself in the future, hiring a property manager is a good idea.

5. Fewer Vacancies
Vacancies can make it impossible for landlords to fill properties during busy seasons. So, to avoid having your buildings empty for too long, your property manager can ensure they are cleaned and prepared quickly.

Not only do property management services plan your tenant viewings, but they also give suggestions for making decoration improvements. They can recommend new paint colors or upgraded furniture.

Monitoring the rental market is vital to staying ahead of other competitors by offering the best rates to tenants. If you're finding it challenging to attract new clients, it's good to consider paying more
attention to the rental rates
.
Comparing local prices gives you a good understanding of what tenants want and what will encourage long-term contracts.

6. Help With Marketing
Marketing increases your outreach to new tenants, but there are also properties popping up on online platforms every day. This means that individual buildings can get lost in the crowd.

Professional property managers know what platforms are better for
advertising your buildings
, so you have a higher chance of attracting your ideal tenants.
They can also support you when creating a marketing strategy and take high-quality photos to display online. These extra details could make your properties stand out and save time on other marketing.

7. Peace of Mind
Owning properties and managing them are different roles that require different strengths, so it's crucial that you don't put too much on your to-do list.

Delayed repairs and missed rent can affect your properties' quality. That's why you'll have more peace of mind when working with property managers.

Tasks such as filing paperwork, contacting tenants, and checking for marketing opportunities can fill a whole workday. It's easy to overlook the time it takes to manage properties correctly.

Another reason to hire a property manager is that you have more opportunities to travel and leave your buildings in safe hands. This gives you the best of both worlds and creates a better work-life balance.

Find out about our services on our website and check out our resources for marketing your properties.

Managing Properties With a Reliable Team
Looking for a rental property management company doesn't need to be complicated if you know where to look. The most important thing is to review the series to check the company's operations in your area.

But, to get the benefits of this service, it's vital that you contact the team to have a consultation call. This is the perfect time to discuss your properties and what the fees are for managing multiple locations.

Ready to invest in smooth management and easy rent collection?
Click here to see
our list of service areas and hire our team for property management.